Tips to Prepare a Prenuptial Agreement
The prenuptial agreements is a legal document that protects your assets in the event of divorce. It can also clarify your expectations and save you money. Here are some tips to prepare a prenup. After all, it's been around for thousands of years.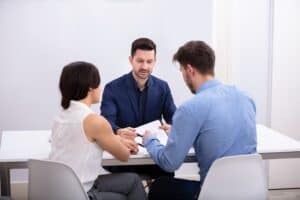 Prenuptial agreements have been around for thousands of years
Prenuptial agreements are documents created before a couple marries. They can be very important, especially if the couple has significant assets. Despite the stigma attached to them, prenuptial agreements have been around for thousands of years. They are so old that you can find them in ancient Egypt. 
According to some historians, prenuptial agreements have been around for thousands of years. The ancient Egyptians had prenuptial agreements that were both written and verbal. These documents would describe the assets and properties each spouse would bring to the marriage. In addition, they would specify how much the bride would receive as a dowry or bridewealth in exchange for her hand in marriage. 
They protect assets from division in the event of a divorce
A prenuptial agreement can protect a variety of assets from being divided in the event of a divorce. For example, it can protect family farms or other assets, or it can help protect assets for children. A prenuptial agreement is flexible enough to be amended later if needed. 
Whether your assets are substantial or modest, a prenuptial agreement will protect your assets and prevent your future income from being divided in the event of a divorce. It is important to understand what these agreements cover, and which assets you should protect in your case. Prenuptial agreements will also determine your eligibility for alimony, if applicable. 
They can clarify expectations
Prenuptial agreements help couples clarify expectations and manage risks during a divorce. They help couples avoid conflict, minimize costs, and maintain a positive relationship after the divorce. Couples who make these agreements often have less conflict and a smoother transition after the divorce, as well as more resources, to start a new life. 
A prenuptial agreement is a private contract that defines the marital and separate property and clarifies inheritance expectations. According to the American Academy of Matrimonial Lawyers, more millennials are opting for prenuptial agreements. However, it's important to note that a prenuptial agreement should be customized for each couple. 
They can save money
A prenuptial agreement can protect your assets from being divided in the event of a divorce. These documents protect you and your new spouse's children from previous relationships, and they also protect the assets you've accumulated before your wedding. They can also protect your children from future relationships if you have any. 
While prenuptial agreements are not cheap, they can save you money in the long run. Make sure to hire an attorney who specializes in preparing these agreements. The cost of a prenup can range anywhere from $2,200 to $6,000, although some lawyers offer a cheaper option. 
They can be confrontational
Prenuptial agreements are often a source of confrontation between spouses, but this need not be the case. These documents can be beneficial in many ways, including protecting individual assets, setting the financial expectations of marriage, and protecting family members from a previous relationship. Prenuptial agreements are a great way to avoid conflict in a divorce and can help the couple focus on the marriage rather than financial matters. 
While a prenuptial agreement is a necessary step in protecting assets during a divorce, couples must be realistic and choose the best time to discuss the topic. Choosing a time that is not emotionally draining is key. Discussing current financial issues is a good place to start.