What Does a Family Law Attorney Do?
When a marriage ends, it's important to hire a family law attorney to help you navigate the process. Even after the divorce is final, there may still be issues between the ex-spouses, particularly those that involve the children. Family law attorneys can help clients resolve ongoing issues concerning child custody and child support.
(Looking for family law attorney's in Missoula MT? Contact us today!)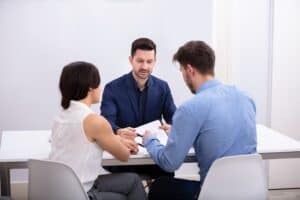 Typical tasks of a family law attorney
A family law attorney is a legal professional who helps people resolve civil legal disputes relating to the family unit. This includes matters involving divorce, child custody, and property division. They also represent clients during times of crisis and provide legal counsel to individuals and families. The typical duties of a family law attorney include preparing and filing court documents, representing clients in family court, and negotiating financial settlements.
Family law attorneys need to have analytical skills and be able to communicate effectively with all parties involved in the case. In addition, they need to be able to research complex legal issues and present them in a clear, straightforward manner to clients.
Cost of hiring a family law attorney
The cost of hiring a family law attorney varies depending on the case and the level of experience. For instance, a family law attorney with more than 10 years of experience may charge higher hourly rates than someone with just five or six years of experience. However, higher hourly rates don't necessarily mean a higher total bill. In addition, an experienced specialist may take less time to resolve problems.
Another factor that can affect the cost of hiring a family law attorney is whether the case is simple or complicated. A high-quality family law attorney can help you decide on the best legal course of action based on your situation. For example, a divorce can last for several years, and a child custody case could take longer than you initially expected. In addition, an attorney's fee can vary widely, depending on the complexity of your case.
Challenges of working with a family law attorney
Working with a family law attorney can be challenging for a lot of reasons. The subject matter is often highly emotional, especially when there are children involved. It is often hard to reach a compromise, which can cause resentment. It takes patience and time to explain the legal perspective.
Working with a family law attorney also requires a great deal of empathy. These attorneys are not just lawyers; they must be able to relate to their clients, who are often emotionally fragile. In addition to being able to communicate with these clients, family law attorneys must be adept negotiators, counselors, and time managers.
Skills required to succeed as a family law attorney
One of the most sought-after specialisms in the legal world is family law. This field offers a unique combination of valuable experience and the chance to make a difference in the lives of countless families. If you're considering a career in this field, the following skills will help you succeed:
Communication – Being able to express yourself effectively both orally and in writing is a must for a family law attorney. Attorneys must be able to explain complicated legal issues to their clients in an understandable manner. They must be able to understand and interpret the nuances of legal issues, especially those related to children and divorce. Also, attorneys must have excellent time management skills and be flexible with their schedules.