What Makes a Good Divorce Attorney?
When it comes to a divorce, it is important to find a lawyer with a reputation for professionalism. This means not missing deadlines, showing up on time for meetings, and filling out necessary divorce paperwork. Choosing a lawyer who is professional in these ways will help you receive the best representation and outcome for your case. You also want a lawyer who is readily available if you have questions. If they are too busy with other clients, they may not be the right fit. 
(Looking for a good attorney? Contact DeBoer Attorney at Law today!)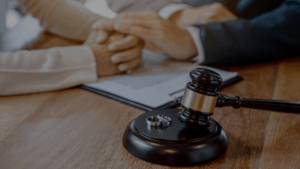 Experience
Getting a divorce is a stressful time in a person's life, so hiring an attorney can help make it more bearable. An attorney can help couples divide their assets amicably and reach an agreement about the children. They can also help confront gender bias in child custody disputes. The more experience an attorney has with divorce cases, the better prepared they will be to help you navigate the legal system. 
The most important factor in choosing a divorce attorney is experience. A new attorney may get blindsided by the court proceedings, lose arguments, or the case altogether. An attorney with extensive experience can see what is coming and react accordingly. 
Ability to communicate clearly
Good communication skills are an essential quality of a divorce attorney. Effective communication is crucial for a successful case, and having an attorney who isn't clear in his or her communication can make winning the case harder than it needs to be. A lawyer must be able to communicate with other parties, the judge, and other important court members. 
Another essential quality of a divorce attorney is the ability to listen. A divorce attorney must have the ability to listen and respond to their client's needs and concerns. This quality is important for several reasons. For example, if you have children, they may need a strong, supportive figure during the divorce. 
Ability to represent both spouses
Divorce can be a painful and emotional experience for an adult, and having an attorney represent both spouses can make the process less painful. However, if there are children in the marriage, it is often best to have separate attorneys. The reason is simple: the same attorney cannot represent both spouses. Even though it is not ethical for an attorney to represent both parties, some couples choose to hire a single attorney to draft their divorce documents. 
A family lawyer cannot represent both spouses in a divorce. If one spouse hires an attorney to represent the other spouse, the attorney has a conflict of interest. The attorney's previous clients include the other spouse, and the parties may have shared a legal history. Another potential conflict is if the attorney is representing a grandparent or child in a divorce case. Alternatively, it can also be a conflict of interest if the attorney is serving as a GAL. 
Cost
Hiring a good divorce attorney may seem like a good investment, but it's also important to consider the cost of their services. The average cost for an attorney in New York is between $305 and 380 per hour. In addition to a retainer fee, divorce attorneys often charge other fees, such as expert witnesses and property appraisers. If your divorce involves children, these expenses may be particularly costly. Expert witnesses can help your case by determining which schools your children should attend and which doctors should be involved in your case. 
Hiring a divorce attorney can cost several thousand dollars or more, depending on the type of divorce. Several factors can  increase this cost, including location.