What Not to Say in Child Custody Mediation
There are several things that you shouldn't say during child custody mediation. These include bad-mouthing the other parent, flip-flopping, and talking about "my rights." Avoid these things, and you'll be in a better position to reach an agreement. Keep reading to learn more. Also, remember that it's not your job to make the other parent look bad. You're there to help your child, not to intimidate them.
(Family Law Divorce Attorneys at S. DeBoer Attorney at Law are committed to helping you face your family legal matters with expert legal assistance.)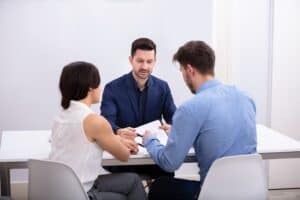 Avoiding bad-mouthing
One of the most important tips for avoiding bad-mouthing during child custody mediation is to avoid saying anything negative about the other parent in front of your child. The first line of defense against bad-mouthing is the creation of a parenting plan. If badmouthing becomes a regular occurrence, the court may even order psychological testing or mandatory therapy. The goal is to avoid any form of badmouthing so that you can focus on the important matters of your child custody case. 
Avoiding flip-flops
When a mediator is involved in a child custody mediation, they must adhere to strict guidelines. They cannot make recommendations about money issues. For example, they cannot mention the percentage of parenting time a child will get with either parent. Children are not allowed to testify about the details of their own lives during a mediation. Also, mediators cannot make recommendations regarding spousal support, property division, or attorneys' fees. 
Avoiding talking about "my rights"
When participating in a child custody mediation, you should avoid bringing up "my rights" as an issue. Your mediator doesn't care about this. It can make you appear defensive and unwilling to cooperate. Instead, focus on ensuring that both sides are fair and able to negotiate an arrangement that will benefit both of you. The mediator will want to protect the interests of the child, not your own. 
Avoiding intimidation
The first rule of mediation is to avoid intimidating your clients. Many mediators use intimidating language and make drastic interventions to try to get their way. The abuser may attempt to use threatening looks to get their way or make degrading comments in passing. It is important to remember that you are not required to sign the agreement, and you can appeal if you feel pressured or intimidated. By following these rules, you can avoid intimidation in child custody mediation. 
Avoiding conflict
One of the most important things to remember when attending a child custody mediation is to prepare for the meeting. You should be confident, organized, and ready to discuss the issues. Make sure to be sure you know the facts and have the evidence to support your case. Similarly, you should be prepared to listen to the other parent's perspective without getting defensive. Your goal is to reach a reasonable compromise and avoid conflict. Remember that the mediator is there to assist you, not to make your decisions.