Are You Looking For a Family Lawyer? I Recommend Stephanie DeBoer
Are you looking for a family lawyer? If so, I recommend Stephanie DeBoer. She specializes in family law and has a long history of championing the underdog and the marginalized. In addition to her experience in court, she cares about her clients' entire experience. She understands how stressful legal matters can be and is dedicated to making it as easy as possible.
(Family, Law Missoula the attorneys at S. DeBoer Attorney at Law are committed to helping you face your family legal matters with expert legal assistance.)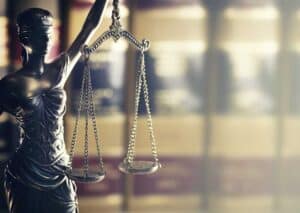 Attorney Stephanie DeBoer
As a Montana native, Stephanie DeBoer has extensive experience in family law. She graduated with honors from the University of Montana and continued her education at the University of Montana School of Law in Missoula, concentrating her studies on family and defense law. Stephanie has also handled legal separations, domestic violence, and prenuptial agreements. She can help clients through difficult times, regardless of whether they are going through a divorce, separation, or another legal issue.
In addition to practicing family law, she also handles criminal defense, divorce, and legal separations. She handles paternity and child custody cases, divorce, annulments, as well as other family law cases. She also handles matters related to domestic violence, restraining orders, juvenile matters, and estate settlements. You can get in touch with her through her website, or her phone number. She can help you navigate the legal system and reach a settlement that suits your needs.
Benefits of hiring a family lawyer
If you are considering the use of a mediator in a divorce, there are many benefits of using a family lawyer like S. DeBoer. Having a neutral third party represent your interests during mediation will help you avoid spending thousands of dollars in court fees and time. A skilled attorney will also know how to best communicate with the other party to resolve the conflict in the most amicable way possible.
A skilled mediator is crucial in family cases. She should be able to reach an amicable agreement without causing undue harm to anyone. Stephanie DeBoer is highly trained in the art of family mediation and can help both sides reach an agreement without destroying anyone's dignity. She will work hard to get the best result for her clients while maintaining the dignity of the formal legal process. You can schedule a free consultation with S. DeBoer to learn more about your rights.
Cost of hiring a family lawyer
If you are considering hiring a family lawyer, there are many factors that you should consider. Generally, the more expensive your divorce, the more experienced your lawyer will be. A family law attorney is an excellent choice if you are having trouble deciding what to do in the case. While most attorneys specialize in criminal cases, Stephanie DeBoer handles all types of family law cases, including divorce, child custody, and support.
It is important to understand that hiring a family lawyer can be very expensive, and many people do not seek their services. The good news is that pro bono lawyer services are available for people who cannot afford the fees. In Missoula, for instance, the county is growing by 19 percent, and Missoula is known as a tourist destination. While visiting Glacier National Park is a great experience for any visitor, the local population still manages to maintain a normal life.
Lessons learned from working with a family lawyer
The process of working with a family law attorney can be both frustrating and rewarding. Many of these attorneys wear many different hats, from mediators to parenting experts. This requires them to be multifaceted and knowledgeable about the entire process. A family law attorney may also have to serve as a mediator, financial expert, or accountant counselor. While this can be stressful, working with a family law attorney can make the process less stressful and even result in an expedited divorce.
The first thing to know about working with a family law attorney is that you are not the only person going through this process. Every family is different. The best way to resolve a case is through mediation or outside of court. You should remember that a majority of cheating cases happen because one of the partners is miserable. Moreover, the court's decision can be unpredictable. A good family lawyer will always advocate for their clients and work with interpreters to make the process easier for all parties.