Legal Separation Lawyer In Missoula, MT
Hiring the right Lawyer for legal separation in Missoula, MT is easy when you look to S. DeBoer for your family law needs. When a divorce has been on your mind but you are unsure about your options, you can reach out to consult with one of the most well-respected attorneys in the area. If you think that divorce is the only choice but you are concerned about the consequences to your family, your children, your health insurance, and your belongings including your home, getting expert advice is the first step in the process.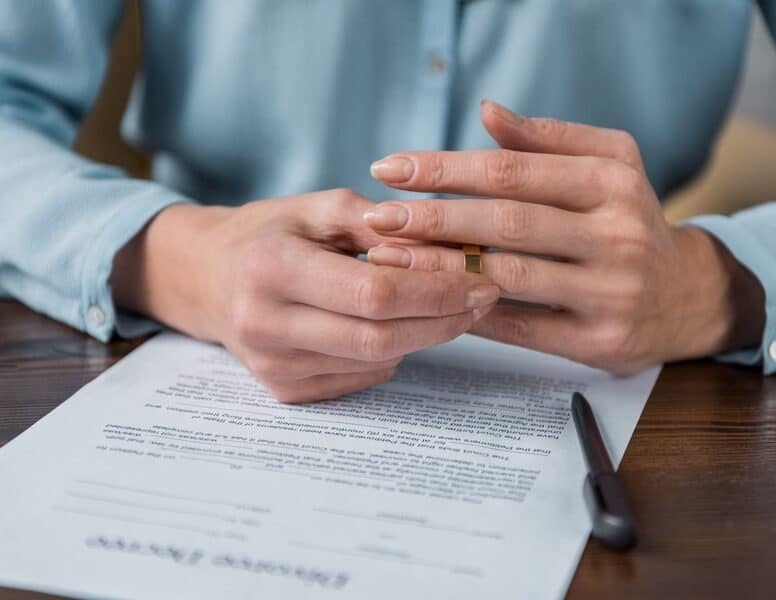 Professional Legal Separation Assistance
Having years of experience handling family law cases such as legal marital or family separations, S. DeBoer excels at knowing the law, having a good relationship with the local, legal community, and being committed to making the lives of her clients better with her work. From the first consultation, you will benefit from her mediation skills as she guides you through the process gently but firmly. Whether you are thinking about separation or are already in the stages of living with a trial or informal separation and needing to formalize the process, you can rely on S. DeBoer Attorney at Law, as the best legal separation attorney in Missoula, MT.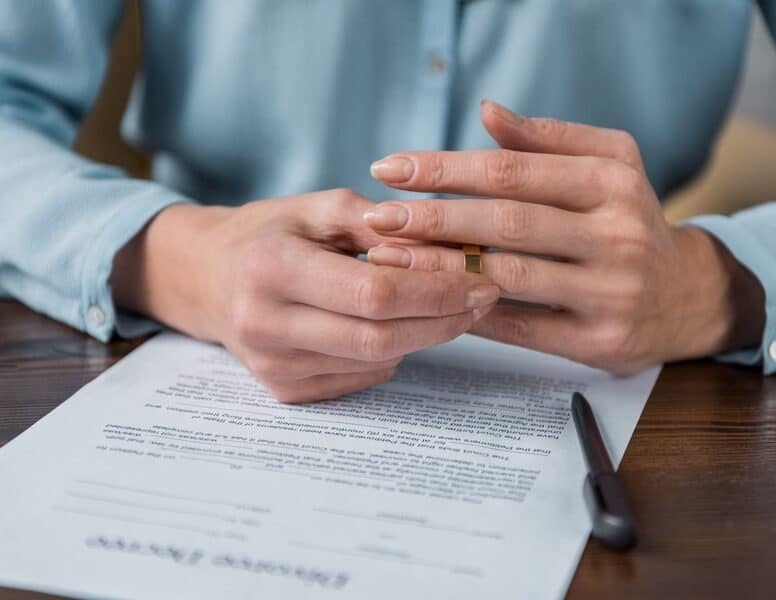 Legal Separation Versus Divorce
A legal separation is about the same expense to file as a divorce in terms of financial cost and the amount of time investment involved in settling the case. Legal separation is an alternative to help those seeking divorce work out the terms of the divorce while still benefiting from the marriage before actually moving ahead with a divorce. In the case of a legal separation, the couple can live apart while still being married. They are not however able to remarry during that time unless divorce is granted.
For many people, the trial separation time can be a short-term situation that ultimately leads to the dissolution of marriage being granted by the state after a 6 month period. The legal separation process gives a couple time to work things out and negotiate calmly. It offers time to figure out how the living situation will be worked out, how finances will be shared, and how debts will be settled.
Divorce can be an extremely heated process where more damage is done than is necessary. Legal separation really slows the process down for enough time for the parties to examine the consequences of their actions before it is too late. Some research shows that legal separation can lead to reconciliation or at least a more amicable relationship over years in the future that can affect the health and happiness of the entire family.
Depending on what is involved in your specific case, your particular situation may be more or less complicated. When young children, children from different marriages, adopted children, multiple properties, and complicated living situations compound an already stressful legal situation, it is important to rely on a qualified, skillful legal professional that can wade through the legalese and get you the results that you want. Since Montana is a no-fault divorce state, when filing a legal separation lawsuit in Missoula, the court will determine the child custody support and visitation, the property division, and any separation maintenance (spousal support).
The only time that the usual determination of shared custody is an issue is in the case the children are in imminent danger by having relations with one or more of the parents. That kind of challenge to the shared custody is a separate issue that would need to be addressed. But in every other case, a good attorney will always advise their clients to work together in harmony for the good of the family to share in the burdens as well as the benefits from their life together. Though it may be a harder trip, taking the high road offers great benefits in the long run.
The Benefits of a Trial Separation
A legal separation is a good option when religious concerns or financial reasons such as health or life insurance, pension or retirement, or other family benefits of staying married are more important than being legally divorced. But a legal separation can help also help to simmer down heated emotions so that an eventual divorce can be more amicable. A legal trial separation can help ease tensions during the transition of child custody or during the division of property.
Ultimately, a trial separation provides a smoother transition from marriage to divorce for any couple seeking to amicably dissolve a marriage. It is usually the less emotionally charged option that a more mature, reasonable set of family partners choose to employ especially when children are involved. When good relations and easy transitions are desired, a trial separation can provide all that you are needing before filing for a divorce during so many uncertainties.
Why Choose S. DeBoer Attorney at Law?
Choosing to work with S. DeBoer Attorney at Law can be done based on your knowledge of her extensive law history, your understanding of her altruistic motivation, and a personal rapport that you develop with her in the first meeting. Stephanie offers compassionate support as a highly-skilled mediator to help most cases come to settlement terms much quicker and easier than the average case. As one of the most qualified lawyers for sensitive cases in the Missoula, MT area, Stephanie has spent her career giving guidance and skilled attorney services to clients all over the state, handling even the most difficult of legal separation cases.
S. DeBoer Attorney at Law offers a free law consultation to each and every client before deciding whether it is a good match to work together. She is motivated to help her clients achieve the settlement they want and provide assistance for them to move forward with life after the legal separation and divorce. Stephanie is highly trained in how to help everyone come to the table, compromise for the benefit of all, and be able to remain more easily in contact in the future.
Get Started Today
Reach out to S. DeBoer Attorney at Law for a free, no-obligation consultation today. Just having a discussion about your personal legal situation will bring much-needed clarity and calm to an oftentimes stressful situation. A skillful mediation with an attorney is always recommended to at least attempt to achieve mutual understanding in any case. When separation involves the sharing of children or the division of property, it can be devastating to all parties involved if not handled carefully and sensitively. If you are considering separating or are already in the process of a legal separation, you can rely on S. DeBoer to assist you in making a difficult situation a bit easier.
Getting the process started is simple once you have all the information you need to move forward. S. DeBoer's mission is to relieve you of the confusion, worry, and stress that always accompanies legal separation cases. Regardless of whether you have property to divide or child custody to handle, S. DeBoer has the strength and stamina to go the full distance until the settlement that meets your needs is achieved. Contact S. DeBoer Attorney at Law to schedule your free, no-obligation consultation today!