How Does A Father Obtain Custody Of His Children?
Custody of a child is a legal term that refers to the right to care for and raise a child. The best interests of the child must always be a primary concern for a court, and the law typically encourages parents to pursue joint or shared custody. 
(Looking for an "attorney for will near me"? Contact us Today!)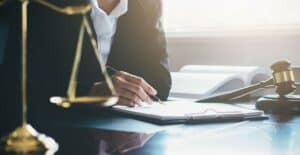 The majority of divorces end with shared custody, but if a mother and a father are unable to come to an agreement, it is possible for the court to award one parent sole custody. While this may seem unfavorable to a father, it is often in the best interest of the child and can help to avoid a lengthy custody battle. 
There are a number of steps that can be taken by a father in order to improve their chances of obtaining full custody of their children. In addition to these tips, however, a father should consider hiring a lawyer who specializes in the father's rights. These attorneys are better able to represent your needs and present your case in a way that will increase your chances of winning. 
Prove you are a capable parent by demonstrating that you can provide for the child's physical, emotional, and mental well-being. This includes being a reliable and responsible caretaker for the child, having access to quality childcare or other resources that will allow you to spend time with the child, showing that you have a solid support system in place, and putting together any character reference letters from friends, family members or people who can vouch for your abilities as a parent.

Develop a strong relationship with your child. This can have a positive impact on your custody case by showing that you are a good, loving, and nurturing parent to your child. This can include fostering a relationship with your child through regular visits, ensuring that your child has a safe place to live, and providing your child with quality educational opportunities.

Ensure that you are current on your child support payments. This can make a significant difference in your custody case by showing that you are able to pay your child support and are willing to do so.

Prepare for court and show up on time, dress appropriately (dark suit and dress shoes), treat everyone in the courthouse with respect, and don't talk out of turn.

Hire a professional attorney who specializes in father's rights and custody cases to represent you at the trial stage.
A professional attorney can ensure that you have the proper documentation, including proof of your child's medical, educational, and extracurricular needs, and that you have been a good caretaker for your child. They can also help you present your case in a way that will give you the best chance of winning at the trial. 
6. Be ready for a fight.
Getting custody of your child is not easy and it can be challenging to win. The key is to be prepared for a fight by following the above tips and hiring an experienced attorney who understands the law, the personality of family courts in your area, and the preferences of the judges.