How Much Do Family Law Attorneys Charge?
Family law lawyers are experts at helping you resolve a wide range of family issues. They are especially helpful in divorce cases but also handle issues like child custody and support. 
(Looking for"Probate Law Experts"? Contact us Today!)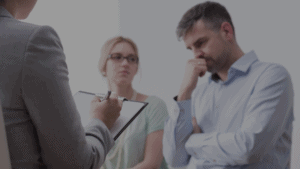 When it comes to hiring a lawyer, you should always ask about their fees and what types of services they provide. You can also find out about their background and their experience. 
The cost of hiring a family law attorney depends on the type of case you are dealing with and your specific needs. Typically, these costs can range from several hundred dollars to thousands of dollars. 
If you have a simple divorce without any contested issues, you can expect to pay less than $6,000 for an attorney. However, it can be much more expensive if you have to go to court on every issue. 
For example, if you have to argue about the number of visits you get with your children, that can add up quickly. It can also be expensive if you need to hire an expert, such as a forensic accountant, to figure out your ex-spouse's assets and determine a fair custody schedule. 
Moreover, your divorce lawyer may charge an hourly rate or a flat fee depending on the complexity of your case. A flat fee is generally cheaper than an hourly rate, but it will be more expensive if you have a complicated custody dispute or require numerous court appearances and filings. 
Your family law attorney will be able to tell you how much they charge for different types of services and what their average rates are. You can also contact your state's bar association to learn more about legal fees in your area. 
In some cases, you can save money by using paralegals and legal assistants to work on your case. This can be a good option for people who have limited financial resources or who want to avoid paying an attorney's hourly rates. 
Before you can start working with an attorney, you need to sign a retainer agreement. You can also use a credit card to pay your attorney's fees. 
Retainer fees can be between two to five thousand dollars, depending on the size of your case. The attorney will be able to draw from these funds as needed, so it is important to understand your finances and the costs of your case before you agree to a retainer. 
When you are looking for a divorce attorney, it is best to do your research and interview a few potential attorneys before deciding on who to work with. This can help you avoid common mistakes and ensure that you are getting the best possible service for your money. 
You can also read reviews from previous clients on a popular review website to see what former clients have to say about the legal services they received. These reviews will help you decide which attorney is right for you. 
You should make sure to hire a lawyer who has years of experience handling your specific family law case. This can be a crucial part of the process and will make a big difference in your outcome.