How to Find a Divorce Attorney
Before you look for a divorce attorney, you need to know what type of representation you want. This is crucial as divorce attorneys are guided by their areas of expertise and will steer you in the right direction. To find the best attorney for your case, you should determine what you are looking for and what you want to achieve during the divorce process. Here are some tips to help you choose the best divorce attorney: 
(Are you looking for a Family Law Attorney? Contact us Today! Click here: https://familylawmissoula.com)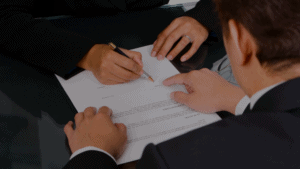 Do your homework before hiring a divorce attorney
If you're considering hiring a divorce attorney, do your research. Divorce laws differ from state to state, and the best way to ensure you get the best outcome possible is to hire a lawyer who has experience with the court system in your area. Even if you know you will be dealing with a judge unfamiliar with your state's divorce laws, you'll need a lawyer who knows the local laws. 
Get a free initial consultation
If possible, get a free consultation when hiring a divorce attorney. This type of meeting will allow prospective clients to evaluate the lawyer's practice and answer their questions. It is usually not longer than 15 minutes, and will generally be centered around procedural questions and cost. While free initial consultations are not legal advice, they help make the right decision for you and your family. 
Look for a lawyer with experience in family law
Whether you are planning to get a divorce or you are in the midst of a separation, you want to look for a divorce attorney with experience in family laws. There are many facets of family law, including asset division, spousal support, and child custody. Many attorneys will handle cases based on fault, no-fault, or a combination of the above. A family law attorney may also focus on dealing with accusations of abuse and mental cruelty. Other aspects of family law are new as society changes, such as child custody or child support. 
Ask for referrals from friends
Referrals from friends and colleagues are a great way to find a good divorce attorney. Almost six out of ten people who need legal help find a lawyer through referrals. While most people will give you the name of the lawyer they worked with, the attorney may not be able to take your case. It is a good idea to ask several people for referrals so you can narrow down your options. 
Check for a lawyer's trial record
It is important to check for a divorce attorney's trial record when considering an attorney to handle your case. A spouse can try to hide evidence in the divorce proceedings, but it is not a good idea. Evidence can either validate or undermine your spouse's testimony. In the end, credibility is the most important element of any divorce case. If your attorney has been successful in court, you can expect that he or she will be equally effective in the negotiation process.