How to Make Prenuptial Agreements Legal?
The first step in making your prenuptial agreement legal is to research state laws. In addition, it is important to clearly define your assets and debts. This will help your partner understand what is considered separate property and which should remain in your name. The agreement should also define what is considered shared property, otherwise known as marital property.
(Looking for a Family Law in Missoula? Visit us today!)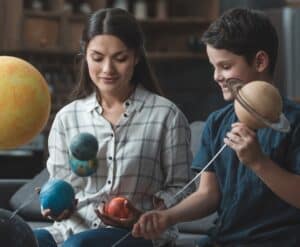 Coercion in a prenuptial agreement
A prenuptial agreement can be void if it contains coercion. This occurs when the husband or wife forces the other party to enter into the agreement. Coercion is an unauthorized use of economic, moral, or physical force to induce the recipient to act against their free will. Whether or not a prenuptial agreement contains coercion depends on the specific facts and circumstances involved. 
A prenuptial agreement is legally enforceable in most states, but it must be free of duress, coercion, or undue influence. This is an important aspect of the agreement, since a judge may invalidate the entire agreement if one party is forced to sign it. 
In some states, coercion is considered a serious offense. Coercion occurs when one party threatens or intimidates the other party into signing the document. However, coercion doesn't mean that the other party was not comfortable with signing it. In order to successfully contest coercion in a prenuptial agreement, both parties should hire an attorney. The attorney can help them understand what the agreement is all about and how to make it valid. 
Detailed statements required in a prenuptial agreement
A prenuptial agreement requires that the parties provide accurate information about their debts, assets, and other financial details. If a couple misrepresents information about their assets, the prenuptial agreement can be invalidated. To avoid this, the parties should work with an experienced family law attorney who can answer any questions about the financial statements. 
Both parties should disclose all their assets in the prenuptial agreement. This includes income, debt, and inheritances. Both parties should provide copies of these documents to their attorneys. This is an important part of the agreement because it shows that both parties understood the information and were aware of their debts. 
Detailed statements are also necessary to protect the assets of one spouse in the event of divorce. If one spouse has considerable debt and the other has a large property balance, a prenuptial agreement can prevent the spouse from having to pay it if he or she files for divorce. 
Signing a prenuptial agreement without an attorney
Before you sign a prenuptial agreement, it's a good idea to consult with an attorney. They can help you prepare the document and tailor it to meet your future spouse's needs. They can also explain the different provisions and how they might affect your future. 
Signing a prenuptial agreement will ensure that your assets will remain separate in the event of a divorce. It will also protect the financial interests of any children you may have from previous relationships. A premarital agreement can also protect joint account funds. While it's not always advisable to do it yourself, it can prevent financial burdens and stress when the time comes. Regardless of the size of your estate, it's a good idea to draft a prenuptial agreement before you tie the knot. 
Even though a prenuptial agreement is generally valid, it can still be rendered unenforceable if either party fails to disclose their assets. It's also important to remember that a prenuptial agreement cannot affect an unborn child's child custody or child support. This is because the court is responsible for deciding what is in the best interests of the children.