How to Prepare for First Meeting With a Divorce Attorney?
The first meeting with a divorce attorney can be a stressful and nerve-wracking experience. However, it is important to prepare ahead of time so that you can maximize the benefit of your first visit. This will allow you to feel comfortable and confident that your attorney can best assist you in a positive manner. 
(For an average fee divorce lawyer, contact us to know more!)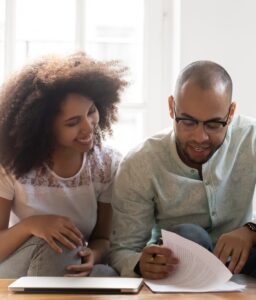 The right lawyer can make a difference in your case and your life. It is crucial to find an attorney who you feel comfortable with, who has a proven track record, and who will be compassionate, supportive, and sensitive to your situation. 
A good divorce lawyer will make it clear to you that they are available to answer any questions you have and that they are willing to communicate with you regularly throughout your case. They will also be able to explain their process and how long it may take for you to receive a response from them. 
Your attorney will want to know what you expect from the divorce process and how you plan to work with them to get the results you need. This will help them to prepare for your case and can save you a great deal of time in the long run. 
During your initial consultation, be prepared to discuss the most important issues related to your case, such as child custody, parenting time, and the division of marital assets and debts. You should bring a list of all the questions you have about these issues. You can also use this as a chance to ask your attorney any questions you may have about their office or the legal process in general. 
If you are concerned about your future, you should also bring a written list of your goals for the final outcome of the divorce. You should also bring a copy of your current expectations regarding custody and parenting time. 
You should also bring a copy of your financial statement or sketch out an idea of what your finances look like in detail. Your lawyer will need to know the details of your assets and debts, including bank accounts, retirement plans, credit cards, investments, automobiles, and other valuable possessions. 
In addition, your lawyer should be able to provide you with an overview of the cost of the divorce process and how much money will be spent on fees and other costs. The attorney should also be able to offer advice about how you can save money during the case. 
It is always a good idea to visit with several different divorce attorneys before making a decision on who to hire. You can do this by checking out the internet or visiting your local bar association, which will be able to provide you with a list of local attorneys who have experience with divorce cases. 
Be sure to take all of your documentation with you to your first meeting with your attorney. This includes your last two year's tax returns and year-to-date pay stubs for both you and your spouse. It is also helpful to bring a copy of your most recent bank statements.