How to Start a Trust Fund For My Child?
If you're a parent, you might be wondering how to start a trust fund for your child. Setting up trust for your children is not as complicated as you might think. However, it's important to be smart about it. This will ensure that your kids' inheritance is spent wisely. 
(Looking for lawyers to set up trust fund? Contact us today!)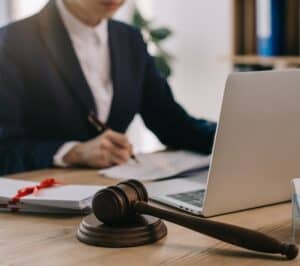 A trust is a legal agreement between three parties – the grantor, the trustee, and the beneficiary – which holds assets for the benefit of the beneficiaries. It is often used to provide for minor children. There are many types of trusts ranging from real estate to businesses to jewelry. Each type of trust serves a different purpose. 
The best way to set up a trust for your child is to first determine what you intend to do with the funds. You can set up a trust to pay out all the money at once, or distribute the funds in stages. Once you know what you're doing, it's time to make sure the right documents are in place. 
The most important decision you'll make is choosing a trustee. This person will manage and oversee the trust's assets. They might be a family member or a professional. Make sure they are a trustworthy person with sound judgment. 
One of the main benefits of a trust is the asset protection it offers. You can keep your loved ones' inheritance safe from creditors and divorce. In fact, it's one of the most popular ways to protect your assets in today's economy. 
As with any other financial product, a trust requires careful thought and planning. While a trust is a great way to protect your assets for your family, you don't want to scrimp on the details. To ensure you are getting the most out of your inheritance, you should hire a lawyer with a firm understanding of wills and estates. Getting the right lawyer to help you can be expensive. 
Creating a trust for your children may be the next best thing to a will. It can also be the best way to protect your children's future. When your child turns 18, you can give them the funds you've set aside for them. Of course, you should be aware of any spending restrictions you might put in place, such as no smoking, no drinking, and no gambling. 
Besides protecting your assets, a trust can also educate your children. It can teach them the value of money, as well as help them learn the correct ways to handle it. Whether you want to invest in your children's education, or you are looking for the best way to leave your grandkids a legacy, you should set up a trust. 
The most important part of setting up a trust for your child is choosing a trustworthy person to manage the fund. Keep emotions out of the equation. Remember that your children might be young, and they may not understand your plans in the beginning. Trustees can be family members, friends, or professionals.