How to Win a Child Custody Case?
A child custody case is among the most complex and emotionally charged issues a parent can face during a divorce. The outcome of a custody battle can have significant impact on the future of the child's mental and physical health. 
(Looking for average fee trust fund attorney? Contact us today!)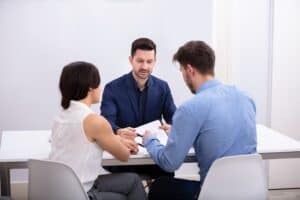 Getting custody is often difficult and takes time, but there are steps you can take to help win your case. Here are some tips: 
Identify and gather documentation to support your claim of the best interests of your child
If you can show that you are the better parent, you will likely win custody. This means that you should gather evidence of your good parenting practices, including examples of how you interact with your child, such as spending quality time with your child, making healthy meals, letting the child choose activities, and keeping their needs at the forefront of all you do. 
Organize your child's life with a detailed parenting plan
The judge will want to see that you put your child's best interests ahead of your own, so a detailed and comprehensive parenting plan is a great way to show the judge that you are in charge of their life and are prioritizing their needs. This plan can include a list of important dates for visits, vacation schedules, school breaks and holidays. 
Document your children's medical needs, disability or exceptional abilities
If your child has any special needs (such as a physical or cognitive impairment), then be sure to provide evidence that you have taken care of them and that they are receiving the best care possible. This could include receipts for therapy, wheelchairs, etc. 
      4. Self-assess your weaknesses as a parent
One of the most important things to remember when you're in a custody battle is that you must be honest about your own shortcomings as a parent. You should make notes about what you could have done differently, and be prepared to defend yourself against claims of child neglect, abusive parenting or other accusations. 
      5. Maintain positive communication with the other parent
As much as possible, try to communicate with your child's other parent in a civil manner. This will help keep the child's relationship with the other parent as positive as possible and will also allow you to build a better relationship with your ex in court. 
      6. Maintain your professional appearance in court
Whether you are trying to negotiate a settlement with your ex-spouse or you're going to trial, proper court etiquette is essential. This includes proper dress, behavior, and attitude during the hearing. 
      7. Get a lawyer
When you're going through a custody battle, it's vital to have representation by a qualified family law attorney. This person will be able to assess your case and offer advice to help you win your case. 
This person will be able to guide you through the process and help ensure you do what is best for your child's future. Having legal advice will also help you prepare for the hearing, including what documents to bring and how to address any potential issues with the other parent.