How to Write a Character Letter for Child Custody?
A character reference letter is an important document in a child custody case. They are meant to reassure the court of a parent's fitness for parenthood. Character reference letters should contain several key components, including how long the person has known the defendant, his or her relationship with the children, and the character traits that make him or her a suitable parent. 
(For a Family Lawyer, contact us today! Click here: https://familylawmissoula.com)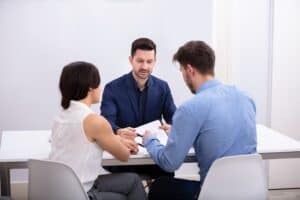 Character reference letters can be used to prove a parent's fitness as a parent
Character reference letters can help a court determine whether a parent is fit to parent a child. The letters are written by someone who knows the parent well and can attest to their abilities as a parent. Close friends, family members, coworkers, and neighbors are common sources of character reference letters. The letters should be believable in court and have a genuine perspective on the parent-child relationship. A lawyer can provide guidance for writing a character reference letter. 
They can be used in court
Character letters are used by the courts to prove the parenting skills and morals of a parent. They can be written by family members, friends, neighbors, professionals, educators, or anyone else who knows the parent. This letter can give the court an intimate understanding of the child and parent's relationship. 
They should be honest
If you're seeking custody of your child, you might be wondering, "How do I write a character letter?" The first step is to gather supporting documentation, such as check stubs proving your wages. Next, draft the body of the letter. In your letter, explain why you believe you are the best parent for your child and give specific reasons why. It's important to be as objective as possible. Avoid disparaging the other parent or using swear words. 
They should include your name
When writing a character letter for child custody, it's important to include all the relevant information. While a parent who has a sterling reputation may not need a letter to support his or her child custody claim, a parent who has had a hard time at work may need a letter stating his or her character. While it's perfectly acceptable to give advice about your work ethic or interactions with the children, the letter should also speak to your child's well-being. 
They should be written by someone you trust
A character reference letter to the court should follow specific guidelines and be written in a friendly tone. The writer should avoid using legal jargon or legal jargons, and the letter should be written in the writer's own voice. The final paragraph of the letter should summarize the reason the person is a good choice as a character reference, and should include contact information. 
They should be accurate
Character letters are important evidence in child custody cases. They must be accurate and comprehensive, and they should include information relevant to the custody dispute. For instance, if the other parent has a sterling reputation, a character reference letter about his or her work would not be helpful. Instead, the character letter should focus on the parent's character and the way he or she interacts with the child.