How to Find Out If Your Spouse Has an Attorney in a Divorce?
If you're considering filing for a divorce, it's important to find out if your spouse has an attorney. It's better to have someone experienced on your side than to try to represent yourself. 
(Looking for a"female divorce lawyer near me"? Contact us Today!)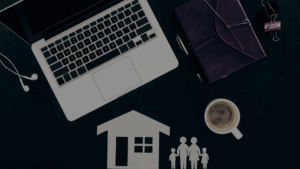 In a divorce, the court can make orders for payment of child support, spousal support, division of property, and custody or parenting time with your children. These decisions are made based on the facts of your case and the law in your state. 
You can ask the court to make temporary orders that apply while your case is pending. These can be as simple as a parenting time schedule or as complex as alimony payments or property distribution. 
A court-ordered schedule of visitation and other matters can help your children adjust to life after a breakup, and it can help you work toward the best possible outcome for your family. 
Check Your Social Media Profiles
If you notice a significant change in your spouse's online profiles, it could be a sign that they're planning to file for a divorce. They may have changed their passwords or gone "incognito" on their phone. 
This is especially true if your spouse has recently opened new bank accounts or credit cards and used them a lot. They might also have moved or changed their address. 
Another sign that your spouse is preparing for a divorce is if they're gathering their bills and financial statements together in one place, or if you receive a bill with an address and account numbers that don't match the name and date of birth you know your spouse has. 
In addition to social media, you can look up your spouse's name in public records. These can be found by doing an online search or visiting your local county clerk's office. 
You can also contact your spouse's employer or other business associates to ask about their records. This can be a costly and difficult task, but it's essential to gather as much information as possible about your spouse. 
If you suspect your spouse is hiding something, consider hiring a private investigator to collect evidence for you. This can be expensive, but it can also save you from a lengthy trial and the cost of a lawyer's fees. 
Check Public Records
In most states, it's easy to get copies of public records, such as marriage licenses and death certificates. This is a great way to see if your spouse has filed for a divorce and what the judge ordered in that case. 
Many courts have a computer terminal in their public records office where you can look up any information that you need. This can be very helpful if you're trying to figure out where your spouse lives, for example. 
A lawyer can often obtain this information for you, as well. They can also assist you in completing and serving your divorce papers and placing your case on the court's calendar, if necessary. 
Divorce is a complicated legal process that can be long and costly, so it's important to consult with an experienced family law attorney before you decide to go forward with your divorce. A good lawyer can guide you through every step of the process, ensuring that your rights are protected and that you achieve the best results in your case.