What Are the Duties of a Family Law Paralegal?
A family law paralegal's duties may include preparing standard pleadings and corresponding with clients, attorneys, and client's children. They may also be responsible for scheduling meetings, maintaining files, and tracking deadlines. In addition to communication, family law paralegals often handle legal research and investigation. Here are some examples of their daily tasks. What Are the Duties of a Family Law Paralegal? 
(Are you looking for a Family Law Attorney? Contact us Today! Click here: Stephanie DeBoer Divorce Lawyers Office)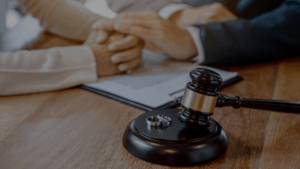 Prepare standard pleadings
A family law paralegal is a person who provides procedural and substantive support to a lawyer during a court proceeding. The role requires a lot of patience, thoroughness, and knowledge of family law. The Family Law Practice Manual is updated annually, which gives paralegals the chance to learn the latest developments in the law. If you are interested in becoming a family law paralegal, read this book to learn more about the work you'll be doing. 
Communicate with clients
The role of a family law paralegal involves communicating with clients and gathering information from them. Depending on the circumstances, the job may include gathering facts about both sides of a case, interviewing witnesses, and conducting discovery. Other duties may include drafting appropriate pleadings and correspondence. Some paralegals may also be responsible for composing cover letters for court cases. Communicating with clients who have lost a case is difficult, as the client may not understand the reason behind the loss or even believe they will lose. It can be difficult to communicate with them, as they may feel angry or depressed, and the conversation can bring up those feelings. 
Schedule meetings
Scheduling meetings is a vital part of a family law paralegal's job description. The work may include liaising with clients, attorneys, and their ex-spouses or children. Other duties may include filing paperwork, keeping track of deadlines, managing files, and scheduling meetings. Listed below are some of the duties that a family law paralegal may perform. The paralegal will need to be able to organize files, communicate with clients, and manage their calendars and files. 
Investigate income, expenses, assets
If you are looking for a career in family law, you may be wondering how to get started. First, you will need to complete an accredited paralegal program through the American Bar Association. There are several different levels of paralegal education, so make sure to do your research before committing to a particular program. For example, you should take a paralegal studies degree program if you want to practice law at the local level. 
Act as a buffer in tense situations
A family law paralegal acts as a mediator between clients and lawyers, serving as a reliable and trusted medium in tense situations. In today's world, many divorces are settled through mediation, which is a fast and less expensive alternative to going to court. In this environment, communication and negotiation are key to a successful outcome. Most paralegals spend their days talking to clients and helping them reach an agreement. 
Work with courthouse staff
A paralegal who specializes in family law often works in a courthouse. They help attorneys represent clients involved in custody battles and other family law matters. Their duties include drafting pleadings, keeping files organized, and contacting opposing counsel. They also draft correspondence with clients and are often involved in the entire filing process. Despite being on the front lines of litigation, family law paralegals often maintain a close relationship with their clients.