What Does a Family Law Attorney Do?
A family law attorney plays a crucial role in the legal system. Their role is much more complex and encompassing than any other type of lawyer, and their work can have a profound impact on a client's life. Because they deal with issues of family life daily, they need to be exceptionally skilled in mediation, trial advocacy, and interpersonal skills. Some of the types of cases that they represent can range from the divorce of a couple to the custody battle of a child. Some may even be needed for financial support for a single parent.
(Looking for a free family law consultation?)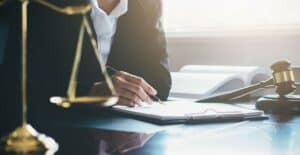 Skills needed by a family law attorney
One of the most important skills needed by a family law attorney is the ability to stay organized. Court cases are often time-sensitive, and a family lawyer must be able to adjust his or her schedule accordingly. In addition, the ability to effectively communicate with people is essential. Empathy is another skill that a family law attorney should have. This skill helps an attorney connect with his or her client and establish a strong relationship. 
A family law attorney must have a solid understanding of financial and accounting matters. They must also have excellent oral communication skills. Whether negotiating or presenting arguments, a family law attorney will be in constant contact with different types of people. A good education is essential, so a family law attorney should take courses in family law. For those considering a career in this field, an internship with an organization like Kids' Voice or Family Legal Services is a great idea. These experiences will help them develop the skills they will need to succeed as a family law attorney. 
Types of cases handled by a family law attorney
A family law attorney handles a variety of different types of cases. Many of these cases involve disputes between family members, particularly those involving children. Family lawyers are often called upon to intervene when emotions run high. Divorce and child custody cases are just two of the many types of cases handled by family lawyers. In addition to these cases, they also handle a variety of other legal services, such as adoption and guardianship. 
Divorce is the most common type of family law case, although the procedure differs by state. In some states, the process requires a waiting period before a divorce can be granted. In other states, there may also be a waiting period for marriage before a divorce can take place. Regardless of whether you're considering divorce or separating, it's important to consult with a family law attorney to determine the right course of action. 
Rates and costs of hiring a family law attorney
The costs of hiring a family law attorney are many and varied. Some attorneys charge hundreds of dollars an hour while others charge hundreds of thousands of dollars. It is important to note that divorce is a unique experience and no lawyer can give you precise advice on how to handle it. While hiring an attorney is essential for your divorce, you should consider other factors. 
When deciding on the costs of hiring a family law attorney, choose an experienced attorney. These attorneys understand all of the intricacies of family law and have probably handled cases just like yours. They will also have a solid plan for how to approach your case and what their hourly rates and flat fees are. If you want a reasonable price, consider hiring a family law attorney with a low hourly rate.