What is the Employment Law for Death in the Family?
When there is a death in the family, you are entitled to take time off from work to grieve and deal with the loss. This time off can vary in length and is usually paid. The length of time that you are allowed off will depend on your organization's policy. You should also check your employment contract to see if you'll be entitled to paid time off.
(Searching for "lawyers in Missoula"? Visit our website!)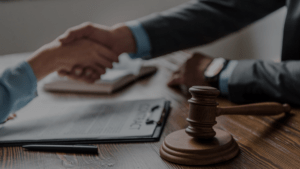 Bereavement leave with pay
Bereavement leave is a type of leave that allows employees to take time off for the death of a family member. This type of leave is paid and covers up to three days. Family members can include a spouse, a parent, a child, a grandparent, a step-parent, and a step-sibling. 
Companies may not be obligated to provide employees with bereavement leave with pay, although it is always a good idea to inquire about your specific situation and determine what your company's policy is. If you're unsure, contact Human Resources and inquire about the policy. Some employers only provide bereavement leave for immediate family members, which includes spouses, children, parents, and siblings. Other companies may make it available to extended family and friends as well. 
Bereavement leave with unpaid days
Employers often give employees a bereavement leave policy, which can be flexible depending on the circumstances. In some cases, employers require proof of the loss, such as a death certificate or prayer card, to get approval. Others may allow employees to provide other types of documentation, such as a funeral program or prayer card that lists the deceased person's name. 
The reason for bereavement leave is to give employees time off to mourn. Grief is difficult, and most people need time to process the loss and make funeral and memorial arrangements. Employers who offer bereavement leave policies acknowledge this and offer a support system for their workers. While the law doesn't mandate such policies, employers who offer them may find that the pros outweigh the cons. 
Bereavement leave during the COVID-19 pandemic
The COVID-19 pandemic has caused an emotional impact on many people, especially those who have recently lost a loved one. This pandemic has impacted the economy, health services, society, and personal well-being, and HR departments must consider this in deciding how to accommodate employees affected by the crisis. The emotional strain can be overwhelming for anyone, but there are ways to cope, including taking Bereavement Leave or Compassionate Leave. 
The Illinois Child Bereavement Leave Act has already made bereavement leave easier for employees. The law states that an employee can take up to six weeks of bereavement leave after the death of a child. Similar laws have been considered in other states, including Massachusetts. One Massachusetts resident started an online petition in the state legislature in support of this legislation during the COVID-19 pandemic. 
Bereavement leave during a COVID-19 pandemic
The COVID-19 pandemic has focused attention on the need for workplace policies that allow employees to take time off for bereavement. Many organizations are reviewing bereavement policies to make them more flexible and to define what constitutes a bereavement. One example of a change in a bereavement policy is the one made by Buy Yo Dirt CEO Corey Tyner after losing a loved one. 
If you or someone you care about has passed away, you may have a hard time finding the words to express your sorrow. You may have been unable to be with them when they died, or you may have been unable to be with them to mourn in person. You may also have experienced other losses, such as loss of income, support services, or lifestyle changes. In such situations, it is common to experience guilt about these losses. Bereavement is a universal emotion, and no loss is small.