What is the role of adoption agencies in the adoption process?
Adoption is a lifelong process that requires ongoing support from an adoption agency long after the child is placed. Adoptive families need their agency in order to provide counseling and emotional support that focuses on the unique issues that arise at each developmental stage for the adoptee. They also need assistance in navigating the complicated process of adoption tax credits and other forms of financial support. 
(Looking for a "Professional Divorce Lawyer"? Contact us today!)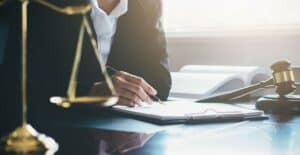 What are the different types of professionals who work in adoption?
An adoption social worker is the most common professional who specializes in working with both hopeful adoptive families and birth parents. These workers find good matches between adoptive families and children who are waiting to be adopted, manage the adoption process for both the child and the family that is seeking to adopt and provide ongoing counseling for birth parents. 
What are the most important aspects of an adoption social worker's job?
Unlike a social worker who works in a community service agency or for an organization that helps low-income people with issues like homelessness and unemployment, social workers who specialize in the adoption process are trained to identify and connect adoptive families to children who need a permanent home. These social workers need to be able to assess and evaluate a prospective adoptive family's capacity to give a child a safe, nurturing home. They might need to conduct a home study, which is a series of interviews that helps social workers think through the adoptive family's abilities and commitment to adoption. 
What is the role of an attorney in adoption?
An attorney will be an invaluable resource during the adoption process, as they can help ensure that everything is done legally and above the table. An attorney will also help to protect the birth parent and adoptive family from any legal complications that might come up during the adoption. 
What are the most important aspects to consider when choosing an adoption professional?
A good adoption professional will be one that has a staff of highly qualified, licensed social workers who are experienced in working with both birth parents and adoptive families. These workers will be your primary point of contact throughout the adoption process and will be able to provide you with guidance, answers to questions, and referrals to other adoption professionals when needed. 
What are the most important aspects of selecting an adoption professional?
Whether you're a birth mother or an adoptive parent, you will want to choose an adoption professional that is open and honest with you. This is beneficial for all members of the adoption triad — the adoptive family, birth parents, and the adoptee. 
What are the most important aspects for an adoption professional to have in place?
A good adoption professional will have a matching system that puts high importance on birth parents being able to select the adoptive family. This is an important factor for any prospective adoptive family, but it's especially important for a birth parent who is hoping to give her baby the best life possible. She should be able to specify what kinds of things she's looking for in an adoptive family, from their culture and traditions to the number of children they have.