What Makes a Good Divorce Attorney?
Whether you're facing a divorce for the first time, or you've already gotten divorced before, finding the right lawyer can make all the difference. A good lawyer is one who understands the emotional and legal aspects of a divorce, works hard to make sure your needs are met throughout the process, and is there to support you every step of the way. 
(Looking for a "local family law lawyer near me"? Contact us Today!)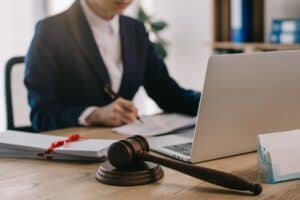 Having skilled legal counsel in your corner can bring a whole new perspective to your divorce – one that allows you to focus on rationality and objective thinking, rather than fear and confusion. A seasoned attorney will also provide you with guidance that's always in your best interest, even when it's not what you want to hear. 
A Good Divorce Lawyer Will Listen & Communicate With You
Communication is the most important factor in divorce proceedings. Your attorney must be able to communicate clearly with you, convey enough detail for you to weigh in on your own case, and passionately represent you in court. They must have good listening skills, the confidence to speak in front of a large group, and the ability to articulate their views in a clear and compelling way. 
A good divorce attorney will also be organized, which can help you avoid paying for unnecessary phone calls and meetings. They should have a well-regimented system for focusing on each client's case, and they should be accessible to you at all times. 
They Should Have a Solid Reputation as Trial Lawyers
A lawyer who is highly experienced in divorce litigation will know how to successfully defend you at trial, whether it's the first time you've had to fight for your rights or the fourth. This is because it takes a lot of practice to become an expert in the art and science of presenting evidence to the judge. 
They Should Be Dedicated to Your Case
The process of a divorce is stressful and often long-winded. An attorney who is dedicated to your case will be there every step of the way, from in-person consultations to mediation sessions and even trial preparation. 
They Should Be Available and Ready to Work
It's a good idea to interview several potential attorneys before making your final decision. Ask questions about their experience in family law, if they're familiar with your local courts and family laws, and if they're willing to go the extra mile to help you get the results you need. 
They Should Be Comfortable With Your Case
Finally, a good divorce lawyer will be comfortable working with you and your spouse during the course of the proceedings. They should understand that the entire situation is difficult, and they should be able to explain what your options are, as well as answer your questions in a way you can easily understand. 
They Should Be a Good Negotiator
A good divorce lawyer is a master of the negotiation process, which can be incredibly complicated and confusing to anyone without experience. They should have the skills to negotiate your best interests, ensuring that you receive fair and equitable compensation for all the factors involved in your case.