Questions to Ask a Family Law Lawyer
If you're considering hiring a family law lawyer, you're probably wondering what questions to ask. While you're interviewing attorneys, you should focus on their experience and scope of practice. In addition, ask them how many cases similar to yours they've taken or tried. This will give you a good idea of whether or not the lawyer will be an excellent fit for your legal needs. Below, you'll find some suggestions for questions to ask family law attorneys.
(Family Law Missoula Attorneys at S. DeBoer Attorney at Law are committed to helping you face your family legal matters with expert legal assistance.)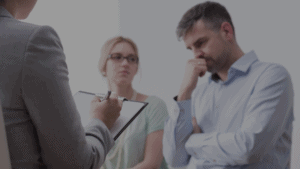 Questions to ask a family law lawyer
Before hiring a family law attorney, you may have a million questions. These questions may be specific to your situation, or they may be more general. Then again, you may not have thought of them at all until the consultation, which is when you'll need to ask them. This list of questions should give you a sense of what to expect during the process. Below are some of the most important questions to ask a family law attorney during the consultation. 
The first question to ask a family law attorney is whether they are realistic about what you can expect from the case. While you may want to try to get what you want in a divorce, remember that you have the right to choose your future. Even experienced attorneys can't predict what a family law judge will rule. Make sure you choose a family law attorney who puts your best interests first. Beware of attorneys who guarantee a particular result. 
Scope of practice
A lawyer's scope of practice is defined by the law. It involves the competent handling of a particular matter, including appropriate preparation and inquiry into the elements of the problem. The type of attention required depends on what is at stake. In some cases, major litigation or complicated transactions will require extensive treatment. The scope of a lawyer's responsibility depends on the agreement between the lawyer and the client. There are many ways to determine whether a lawyer is competent in a particular area. 
Depending on the circumstances, a family law attorney may specialize in certain areas of the law, such as adoption. Adoptive parents are required to follow legal processes in their respective jurisdictions, and a family lawyer can help them to do so without delay. In addition to adoption cases, a family law lawyer might also specialize in divorces, child custody disputes, and other family-related issues. As a rule, a family law attorney charges by the hour. The fee of such a lawyer depends on the complexity of the legal dispute and the location of the attorney. 
Experience
An experienced family law attorney can help you navigate the maze of complicated paperwork and timelines. Divorce cases can be extremely emotional for both parties, and dealing with a skilled attorney can help you get through them. They can also negotiate and work out any differences between opposing counsel. As with any other case, keeping your case organized is as important as focusing on the legal issue. An attorney can keep track of deadlines and important dates for you, so you don't have to worry about missing a critical deadline. 
A family law attorney should be aware of all the different types of abuse that can affect a marriage. They should also be well versed in different counseling methods and understand how to deal with people who are suffering from these situations. This is especially important for people who have experienced domestic violence and are seeking safety. Experienced family law attorneys should be able to guide you and warn you against underestimating the threat. Financial abuse is another area where experience matters. It is particularly dangerous when the couple splits because the abuser might believe that he has nothing to lose by taking advantage of a victim's vulnerable state. 
Fees
Although New York City has a reputation as a prestigious state, the average hourly rate for family law attorneys in New York is higher than in most other states. New York's average rates are likely influenced by the high concentration of attorneys in the greater New York City area. Depending on your situation, however, you may find that the average rate for a New York attorney is lower if you live in a smaller town. 
A flat fee for family law lawyers depends on how complex your case is and how much time the attorney is required to work on the case. In most cases, a custody lawyer will calculate fees for you during the initial consultation for free. The fees for uncontested custody cases are often flat. In addition, these attorneys usually take the risk of difficult cases and uncooperative clients, which is a big plus for the client.