When choosing a divorce attorney, you should look for a few things. You should hire a lawyer who is totally honest about all the issues and costs. They should also be honest about any problems they have encountered. Most importantly, they should not have a conflict of interest with your interests. The last thing you should do is hire your spouse's family member. This could make you enemies in the long run and even start a new family feud.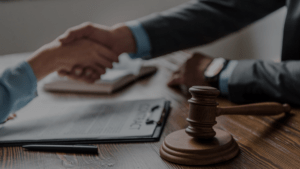 Experience
When choosing a divorce attorney, experience is a key consideration. While your lawyer might have years of experience, he or she may not be your only client. In addition, your attorney will probably have several associates, including other attorneys, paralegals, and legal assistants. You may want to ask if the attorneys are able to provide a number of resources to prepare your case.
Interpersonal skills
One of the most important qualities of a divorce attorney is his or her ability to listen to clients and express their views. Divorce is an emotionally charged situation, and a lawyer must maintain composure and a professional demeanor to effectively represent their clients. As well as listening and communicating well with clients, a great divorce attorney is persuasive and has good oral and written communication skills. The ability to articulate your position clearly is an important skill for an attorney, but there are other factors to consider.
Flat fee
A flat fee divorce attorney charges a set amount for each service they provide. A flat fee divorce attorney may charge for the preparation of the divorce petition, filing and serving it, the court appearance and hearing paperwork, and other related services. This amount will not be exceeded in any other way. The flat fee agreement will not cover any work outside the scope of the services. This fee is the most affordable option for a divorce, but it is not appropriate for every case.
Free consultations
Many lawyers will offer free consultations when it comes to divorce cases. However, these consultations are really nothing more than a sales pitch, and they do not help you plan the course of action for your divorce case. Instead, they help you decide whether you want to hire a divorce attorney or go it alone. Here are some reasons why it's best to avoid free consultations when hiring a divorce attorney.
(For more articles like this, click here: How to Choose a Divorce Attorney?)