When Should A Prenuptial Agreement Be Signed?
A prenuptial agreement is an agreement between two people before marriage that outlines the way that the couple's assets will be divided in the event of a divorce. In addition to financial matters, a prenup can include provisions regarding property ownership, spousal support, and inheritance. 
(Looking for a "last will and testament lawyer"? Contact us Today!)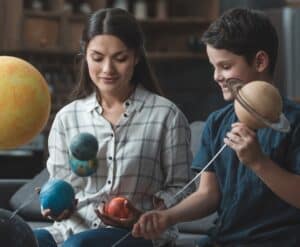 The timing of when you should get a prenuptial agreement depends on your circumstances. You should discuss it with your future spouse and a lawyer early in your relationship before you start getting married or having children together. 
You should never rush the process. You should take your time to decide what you want the document to say, and then sit down with a lawyer and review the final draft. This will help you avoid any miscommunications, misunderstandings, or disagreements when it comes to the terms of the prenuptial agreement. 
It's best to start working on a prenuptial agreement at least six months before you plan to get married. This gives you plenty of time to make revisions if necessary, and to consult with your attorney about what works best for you and your spouse. 
If you're thinking about getting a prenuptial agreement, the most important thing is to be honest with your partner and a lawyer about what you're looking for. This will help to ensure that your prenuptial agreement is crafted in the most effective way possible and that you both agree with the terms of the agreement. 
Depending on your state, your prenuptial agreement should be in writing and signed by both parties before a notary public. You should also disclose your assets to one another, or else the court may overturn the prenuptial agreement if it was entered into with less than full financial disclosure. 
While it can seem daunting to think about the idea of having to split up your wealth in the event of a divorce, a well-drafted prenuptial agreement is often worth its weight in gold. Besides making sure that your assets will be divided equally in the event of a divorce, implementing a prenup can also help to prevent costly litigation at the end of a marriage, saving you both money and time. 
The most common mistakes that can lead to a prenuptial agreement being unenforceable are: 
Your prenuptial agreement should not be drafted within 28 days of your marriage or civil partnership, according to Family Law Specialist Paul Raynor at Moshier Law. This allows for sufficient time for both parties to read the agreement, consult a lawyer, and make any changes before it is notarized. 
It should be in writing and signed by both parties, before a notary public, before they start their new life together. It should also be in accordance with your state's law on prenuptial agreements, which will determine whether the court will uphold the terms of the agreement. 
Once you've drafted your prenuptial agreement, it is important to have your attorney notarize it so that it can become legally binding. The notarization will help to establish that you and your spouse truly did not sign the agreement under duress.