Why Do I Need a Family Lawyer?
One of the biggest reasons to hire a family lawyer is when you are facing a family conflict. The responsibilities that come with being an adult are not easy. As the years go by, they become more complicated. They can even seem overwhelming, especially if you are already dealing with family issues. Fortunately, a reliable family lawyer can help you navigate the maze of family issues, so you can focus on more important matters like building a strong foundation for your family's future.
(Family, Law Missoula the attorneys at S. DeBoer Attorney at Law are committed to helping you face your family legal matters with expert legal assistance.)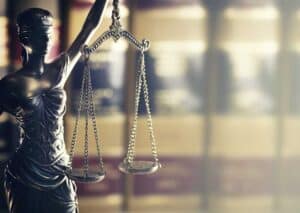 Benefits of hiring a family lawyer
Hiring a family lawyer can take a lot of stress off your shoulders. Family law cases are difficult, and if you lose, you could lose significant property or even your child. Not only would you lose your child, but you could also end up with high monthly payments or even no financial support at all. Hiring a family lawyer can relieve the pressure of handling these issues, and it can increase your chances of winning. 
Divorce is a common reason people hire a family lawyer
When you and your spouse have decided to end your marriage, you probably don't want to deal with the legalities of the divorce on your own. It can be emotionally draining and frustrating, but hiring a family lawyer is your best bet to ensure that you're getting the best possible outcome. Even though it might seem like a small matter, it can have enormous implications. Depending on the circumstances, you may find that your ex-spouse has received a promotion at work, which could mean more money for them or even affect your child support payments. 
Estate planning
You need a family lawyer for estate planning, but not everyone practices this type of law. Family lawyers handle a range of legal issues, but they may not be experts on estate planning. Fortunately, the FindLaw Lawyer Directory can help you locate an attorney who can help you with estate planning. This website features thousands of attorneys and their reviews, so you can choose the one that will best fit your needs and budget. 
Child custody
When fighting for custody of a child, you need a family lawyer on your side. It's easy to get tensed and a co-parent might try to sway your decision by dragging out skeletons in the closet. If you have a criminal record, hiring a family lawyer will help explain your history to the judge. It's also important to protect your children's welfare. 
Domestic violence
If you are a victim of domestic violence, you should seek legal assistance as soon as possible. While you can call the National Domestic Violence Hotline to report the incident, you should also seek the assistance of a family law attorney. The victim of domestic violence can find a lawyer through the free resources and services available to her. Often, victims do not realize that their partner has engaged in abuse until later when it has become too late to take action.