What should you expect at a consultation with a family law attorney? There are many things you can expect at your first meeting, from the documents to bring to the questions to ask. An hourly rate of your attorney's services will help you understand the cost of your divorce. Listed below are some tips to make the process go smoothly. These tips will help you find a family law attorney that best suits your needs.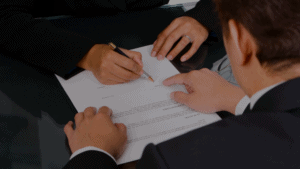 Documents to bring
There are many things you should bring to a consultation with a family legal attorney. You should have all of the relevant documents related to your case. Many family law attorneys require that new clients fill out an intake form, so it is important to fully complete it. The more information you can provide the lawyer, the better prepared he or she will be. In addition to the intake form, you should bring any court documents related to your case.
Questions to ask
In addition to a general evaluation of the attorney's qualifications, you may also want to ask about the likelihood of your case reaching a positive outcome. Family law attorneys are in charge of dealing with various aspects of your case, such as coordinating with various parties, obtaining documentation, and communicating with courtroom personnel. You may also want to ask about the attorney's fees, including the factors that will determine their rates.
Hourly rate of a family law attorney
Depending on the specifics of your case, your Family Law Attorney may charge by the hour, which may vary significantly from one attorney to another. In addition, some attorneys may charge a set rate for the initial meeting while others may offer consultations for free. However, almost all attorneys report that the initial meeting will take about 30 minutes. The hourly rate of a Family Law Attorney will depend on several factors, including the complexity of your case, whether the case is a simple divorce or a more complex case that requires trial.
Cost of a divorce
The cost of a divorce varies by state, and in some cases, a high-conflict case could cost over $10,000 for each spouse. Depending on the case, the cost of divorce may also include fees for an expert witness or a property appraiser. You will likely be responsible for paying these fees. In addition to the attorney fee, you'll be responsible for paying court fees, filing fees, and any other fees associated with the case.
Child support
Obtaining a child support consultation from a family law attorney can be a helpful step toward resolving your custody or parenting issues. Child support can be a confusing topic, and having an experienced advocate can help you understand the law and your options. The first step to finding an advocate is to complete the online form on this page. After submitting your details, you will receive a free consultation from a family law attorney.
Alimony
When deciding whether or not to award alimony, it's important to hire a skilled divorce lawyer. In California, the recipient of spousal support must try to support himself or herself in some way. This could include seeking a new job or education. The recipient cannot simply claim a lack of education or work experience. Alimony lawyers will analyze all relevant factors when determining the appropriate amount of support.
(For more articles like this, click here: How to Prepare for an Initial Consultation With a Divorce Attorney)